INTERNATIONAL HAIR INSTITUTE
FUE 2400 – Oscar's Hair Transplant Story – Hair Transplant Chicago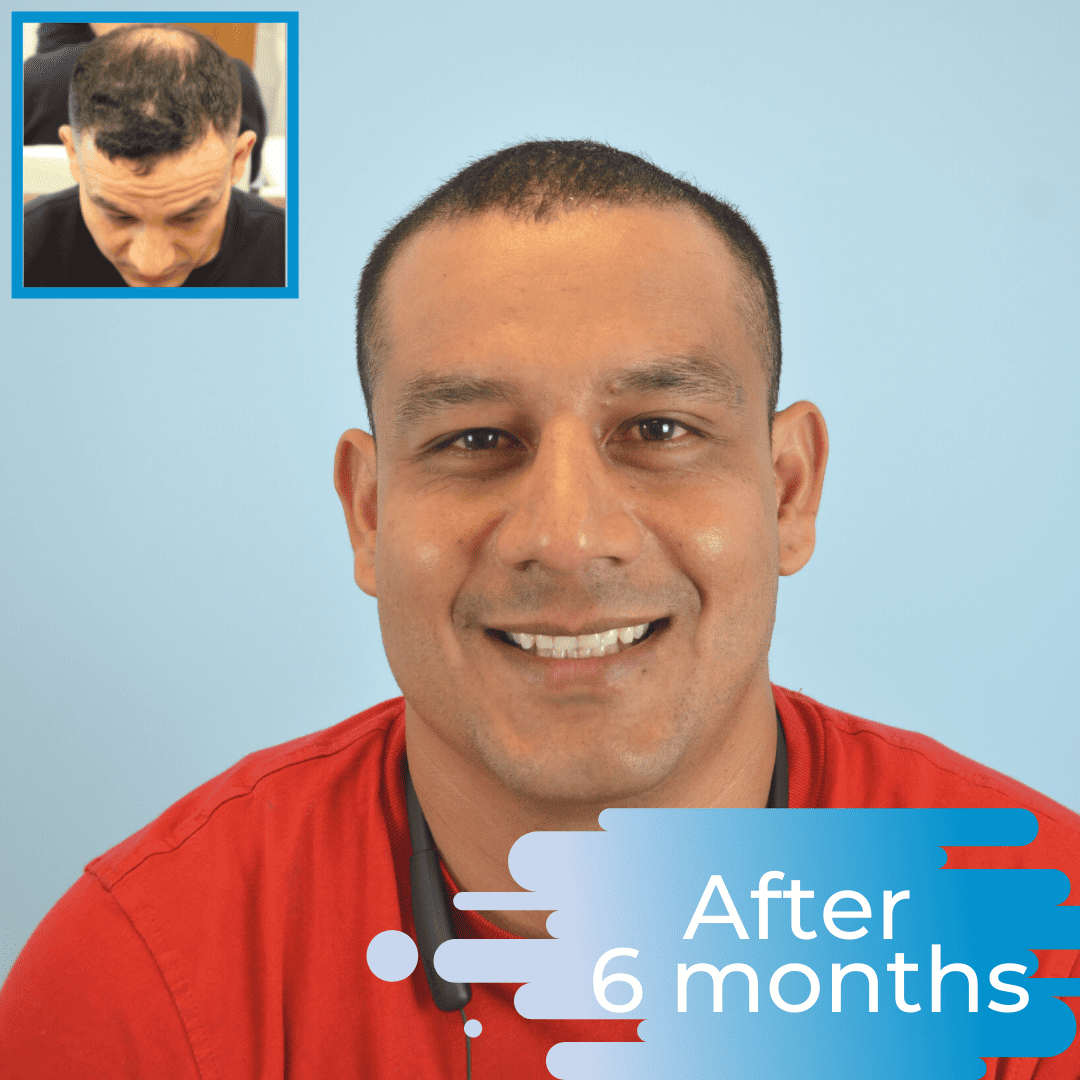 What was the best part of your experience?
Seeing how great the back of my hair looked put a huge smile on my face. I can't wait to see how it looks in a year!
How was surgery day?
It was a very comfortable experience for me. Everyone was so nice and made me feel comfortable.
6 month back, Oscar was dealing with a receding hairline that chipped away at his confidence. He badly wanted to do something about it but wasn't sure where to turn. He came across International Hair Institute in a social media post and came in for a consultation to learn about his options. He decided to get his surgery done and was super pleased with his results. This is him after 6 months!
"The surgery was a really great experience and I'm super happy with my hairline."