INTERNATIONAL HAIR INSTITUTE
3000 Grafts – Alaa's Story – Hair Transplant Chicago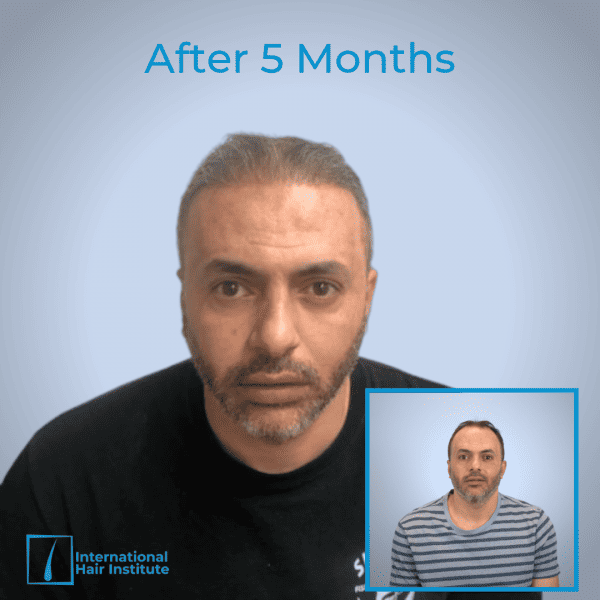 What was the best part of getting the procedure done?
I love how natural my results look. It seems like I have never lost my hair!
What do the people around you have to say?
Everyone is amazed at how this is all my real hair.
Alaa knew that he had the potential to look a lot younger than he actually was if it wasn't for his male pattern baldness. He was disappointed at his hair loss and wanted to do something to fix it. He came across IHI through a social media ad and was intrigued. Without hesitation, he called our clinic and met with our consultant to discover his options. He knew that this was the hair loss remedy he was looking for. It has been 5 months since the hair restoration surgery and Alaa looks great! He proudly boasts his hair restoration results to everyone.
These were the results I have been dreaming of!