INTERNATIONAL HAIR INSTITUTE
1800 Grafts Assim's Story – Hair Transplant Chicago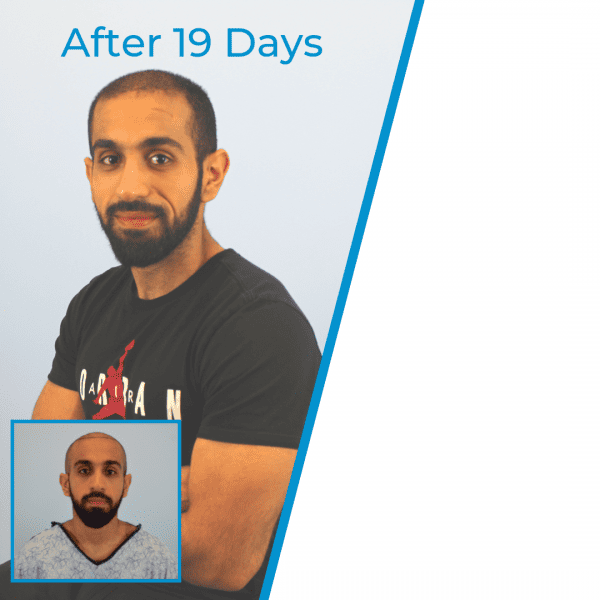 Why did you chose IHI?
I was very impressed by the hair transplant results and good reviews so I went in for a consultation. The staff was very friendly and I felt confidant and comfortable to more forward.
How was surgery day?
It was a great experience. Dr. Puig was very nice and did an amazing job with my hair.
As soon as Assim noticed his dense, black hair thinning out, he knew that he has to do something about it before it got worse. After doing his research on hair transplant clinics in Chicago, IL, he stumbled across International Hair Institute. He was impressed by the hair transplant results on our hair transplant before and after page. Confidant that we could help him with his hair loss, he booked a consultation with us and followed through with the procedure.
"I felt really confidant after the consultation. I knew that I had found my hair loss cure."