International Hair Institute
How Much Does a Hair Restoration/ Transplant Cost in Chicago?
At IHI we encourage our prospective clients to come to our office for a free consultation where we can discuss your needs and the best plan of action for superior results!
Pricing is determined by how many grafts are needed to cover the balding areas, so pricing varies from person to person.
The exact cost of your hair restoration is determined by your individual needs, including:

Stage of Hair Loss
Your hair transplant pricing is going to largely dependent on your stage of hair loss. Based on your unique pattern of hair loss, how far along you are on the hair loss scale, and how many grafts you will need to fill in your balding area, then a price will be determined. Covering up a larger area will cost more than a smaller area.
Here is a chart of male pattern hair loss classes and graft counts that will be needed to cover up the affected areas.
1000 – 1200 grafts

2800 – 3000 grafts

1200 – 1500 grafts

3000 – 3300 grafts

1500 – 2000 grafts

3300 – 3500 grafts

2000 – 2300 grafts

3500 – 3700 grafts

2300 – 2500 grafts

3700 – 4500 grafts

2500 – 2800 grafts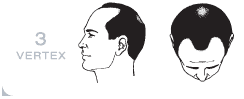 4500 grafts

1000 – 1200 grafts

1200 – 1500 grafts

1500 – 2000 grafts

2000 – 2300 grafts

2300 – 2500 grafts

2500 – 2800 grafts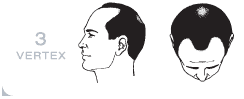 2800 – 3000 grafts

3000 – 3300 grafts

3300 – 3500 grafts

3500 – 3700 grafts

3700 – 4500 grafts

4500 grafts