International Hair Institute
Hair Transplant for Men – Hair Restoration Chicago
Male pattern baldness is a genetically inherited hair loss in men that is commonly accepted as an unchangeable fate. The assumption that your hair will fall out until there is nothing left is incorrect. Over 80% of men will notice thinning by the age of 50, which can have an impact on their self-esteem and self-worth. But there's no need to be disappointed. There are numerous advanced techniques and procedures available for male hair restoration. Male-pattern hair loss and baldness are typically inherited genetic conditions that result in different hair-pattern loss of hair follicles that are sensitive to the male hormone dihydrotestosterone (DHT).
It begins during puberty when testosterone and DHT begin to circulate in men, causing hair follicles to shrink and, eventually, hair to stop regrowing. Most men do not notice the change until they are in their late twenties or thirties because the scalp does not appear thin or bald until it has lost 50% of its hair.
We provide a variety of surgical and non-surgical hair loss solutions. Our professional team and doctor will design a personalised plan for you, and we will collaborate with you to achieve the results you desire.
Causes of Hair Loss: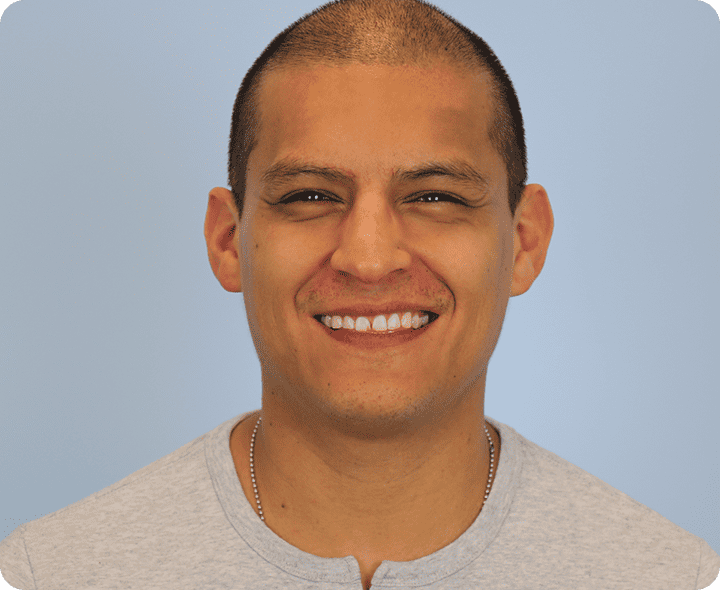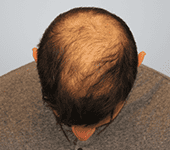 Before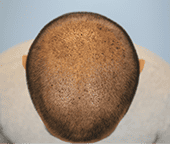 After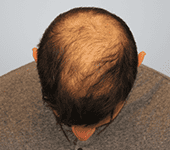 Before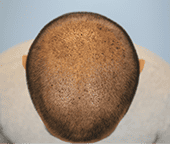 After
Dihydrotestosterone (DHT) – Male hormone.
Alopecia Areata.
Scarring.
Androgenic Alopecia-Male Pattern Hair Loss.
Contact our experienced team today to learn more about the causes of hair loss and schedule a consultation to discuss your various treatment options.
Benefits of a Hairline Transplant
A lower, attractive hairline: Having a lower hairline can rejuvenate your appearance.
Natural-looking results: Because a hair transplant utilizes your own follicles, your transplanted hair looks just like the other hair on your head.
Higher self-confidence: When you feel better about your hairline, you feel more confident in social and professional settings, which can help improve your quality of life.
Customizable results: Your preferences matter. Our skilled surgeon can customize the procedure to achieve your preferred outcome.
No daily maintenance: Your transplanted hair does not require special treatment or products to thrive, so don't worry about having to take on new grooming tasks.
Long-lasting results: Most patients can enjoy their lowered hairline indefinitely since healthy follicles from the back of your scalp are not subject to falling out after being implanted.
International Hair Institute
Candidates for a Hairline Transplant
Patients who have or had a receding hairline and wish to restore a lower, more youthful hairline position are usually good candidates for a hair transplant. They should be in good health and have sufficient donor hair on the back or side of the scalp that can be reimplanted to advance the hairline. If their hairline is actively receding, patients should be willing to set expectations accordingly and commit to a medication (such as Minoxidil or Finasteride) to help maintain the results achieved with surgery.
Although most hair transplant patients are in their 30s and 40s, there is not a formal upper age limit for the procedure. Our experts assess all candidates on an individual basis during a consultation. This consultation is a great opportunity for patients to ask all their questions and determine whether hair transplant feels like the right choice for them.
Hairline Transplant Procedures
International Hair Institute offers two main types of hair transplants to address a high hairline: FUE and FUT. FUE (follicular unit extraction) involves harvesting each follicle from the back of the scalp individually. FUT (follicular unit transplantation), also known as the "strip" method, involves harvesting an entire strip of scalp with many follicles. The appropriate approach for a given patient depends on his or her hair and their cosmetic goals.
After the follicles have been collected, Dr. Carlos Puig makes tiny incisions at the front of the patient's scalp where follicular units can be inserted. He deliberately places the follicles at an angle to replicate natural hair patterns and appearance.
This surgery is safe with minimal complication risks, particularly when performed by a world-class surgeon like Dr. Puig.
Hairline Transplant Recovery
A hairline transplant is an easy procedure to undergo, with minimal discomfort during or after the surgery. Most patients feel well enough to return to their normal schedules — including work — within a couple days. Although some scarring is expected, your surgeon is careful to ensure that other hair covers the area where follicles are harvested to conceal this scarring.
Patients should be aware that the results are not instantaneous. Transplanted hair sheds in the weeks following surgery, but this is not a cause for alarm. Permanent hair growth should be visible after six months to one year.