International Hair Institute
FUT Hair Transplant in Chicago
Follicular Unit Transplantation (FUT) is a surgical hair restoration procedure that moves hair from the donor to the recipient area. The FUT procedure is one of the two most commonly used hair surgery techniques today. Local anaesthesia will be administered during the procedure. The grafts are harvested from the donor tissue area and then implanted into the recipient area. The follicular units are separated under a microscope during the FUT harvesting method. This reduces the possibility of graft injury or transection and increases the rate of graft survival after transfer.
The transplanted hair follicles will continue to grow in their new positions for the rest of your life. The harvested follicles grow real hair that can be combed and trimmed like normal hair.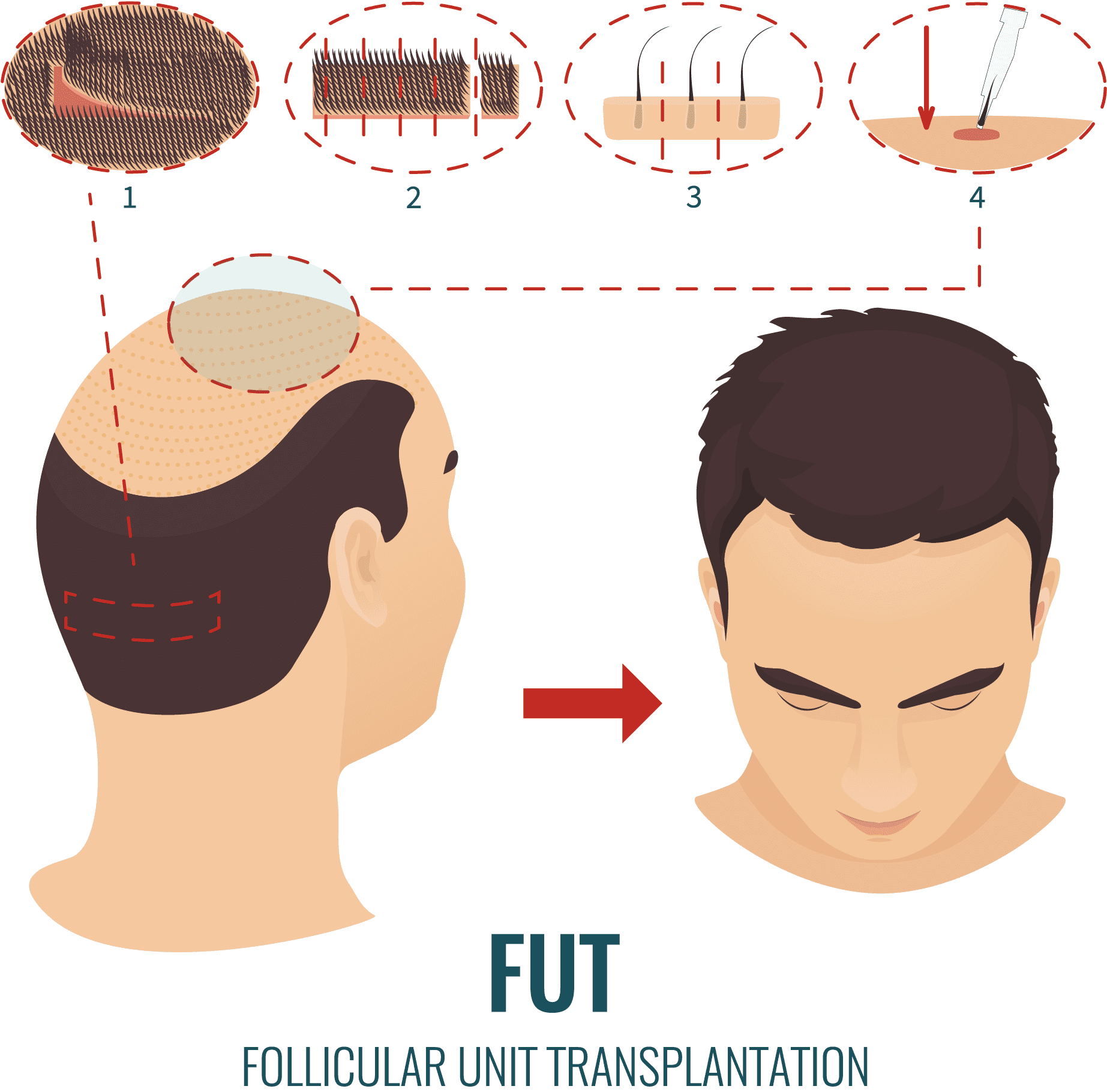 Every person's hair loss is unique, and there are numerous hair transplant and hair restoration options. It is critical to seek the advice of a licenced physician. Dr. Carlos Puig is a board-certified Doctor of Osteopathic Medicine and one of the country's top hair transplant surgeons. For more than two decades, he has been an influential member of the International Society of Hair Restoration Surgery (ISHRS) and is well-known for his research studies.
Interested in learning more about FUT Hair Transplantation? Contact our experienced team today to schedule your consultation to discuss treatment options.