International Hair Institute
Beard Transfer in Chicago
A good beard can improve one's appearance by giving it a more masculine, rugged, or sophisticated appearance. To get rid of patches in their beards, men have used beard oils and various remedies. If you've been attempting to thicken your beard but haven't been successful, consider beard transplant surgery. Facial hair transplant is a procedure that restores hair growth to areas of the face where it is thin or absent.
Hair transplantation is commonly used to restore eyelashes, brows, beard hair, chest hair, pubic hair, and to fill in scars caused by accidents or surgery, such as facelifts and previous hair transplants.
Cause of Hair loss in Beard Area
Genetics is the main factor that determines beard growth. While most men start to sprout facial hair around puberty, the thickness of this hair is inherited from their parents' genes.
When a beard becomes patchy, alopecia areata is usually the culprit. This is an autoimmune disorder that can cause round patches of hair to fall out around the jawline. Although the condition is not dangerous, it can prevent you from having an otherwise full beard. This may make beard transplant sound appealing, however Alpoecia Areata is usually temporary, often recurs in a different place, and may also attack the grafts.  Care must be taken when considering transplanting alopecia areata.
Beard Transplant Benefits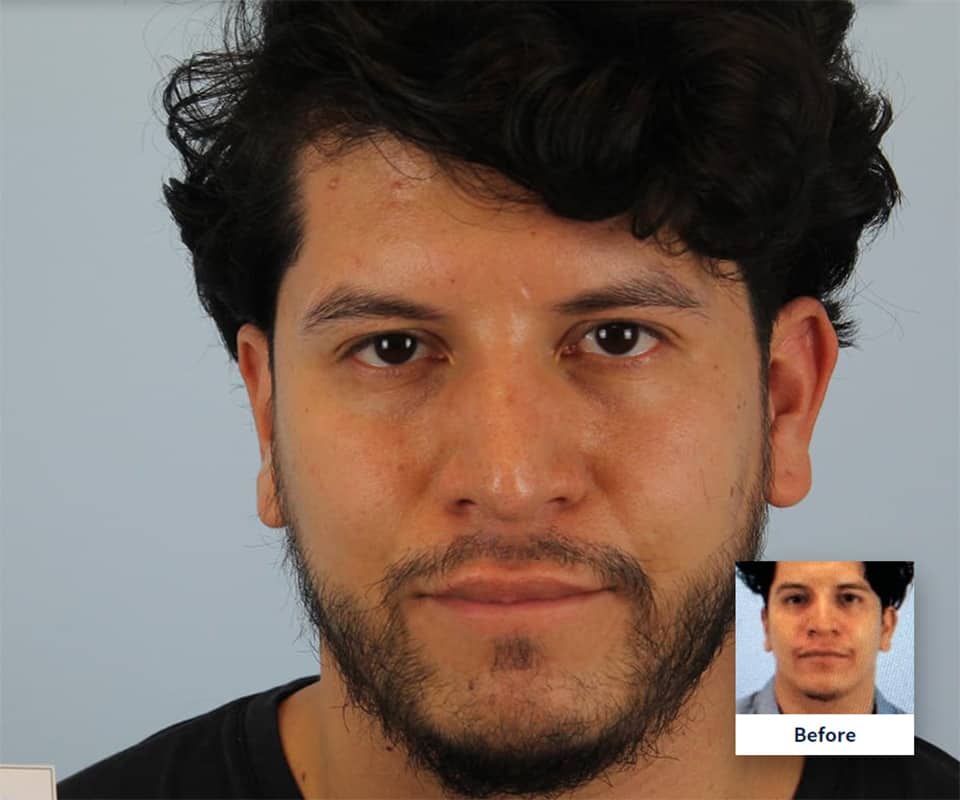 Beard transplant is considered the most effective solution for promoting hair growth on the face. Benefits include:
Thicker facial hair
Natural-looking results
A full beard with no patches
Minimal recovery with little-to-no pain
Results that last indefinitely