2800 Grafts – Jairo's Beard Trasnplant Story – Hair Transplant Chicago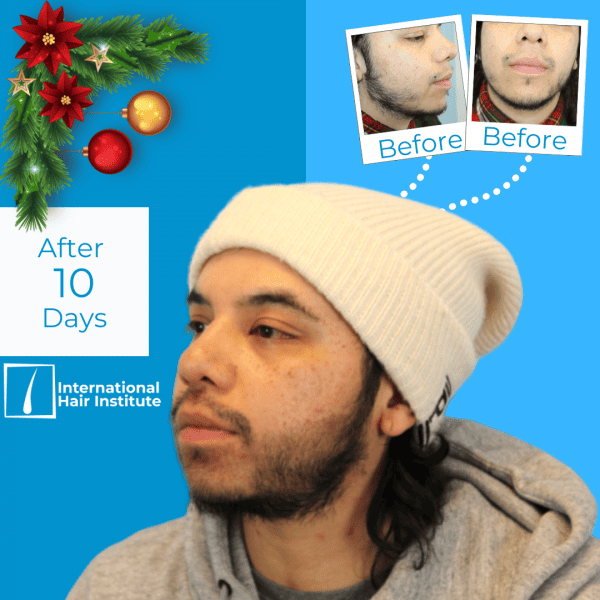 Jairo was always a huge fan of the bearded look but but could never get it to grow without being patchy. There were areas in his facial hair that badly needed to be filled in to achieve the masculine look he had been desiring. He came across IHI Clinic and had a gut feeling that we would be able to help him get perfect facial hair through a beard transplant. He came in for a FREE consultation and booked the surgery with full confidence. Here he is after 10 days!
" I look so much better with my beard. Thank you, International Hair Institute!"
Why did you want to do a beard transplant?
My facial hair area was super patchy and I was never able to grow a proper beard. I knew IHI Clinic could help me with that.
How was surgery day?
Surgery day was a wonderful experience. I was a little nervous but everything went really well and I am so happy I went through with it!