2000 Grafts – Jose's Story – Hair Transplant Chicago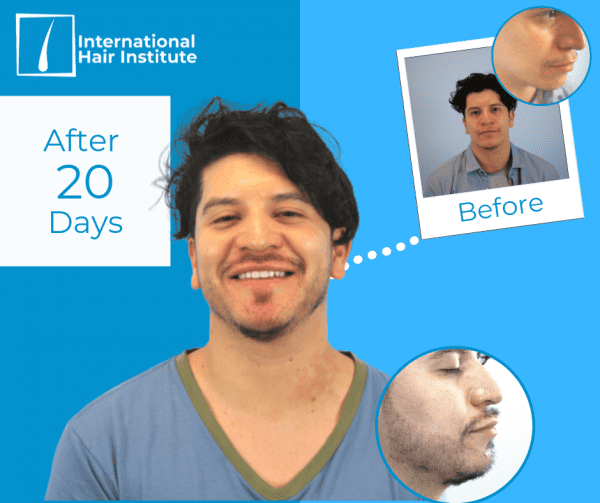 Jose wanted to join the beard trend but didn't have enough facial hair to make it happen. He discovered IHI Clinic online and after viewing the results page, knew that he needed to come in for a consultation. After meeting Dr. Puig and the staff, Jose was ready to go through with the beard transplant surgery. His beard transplant results look amazing!
"I can finally try out the beard styles that I have been fantasizing about!"
Why did you want a beard?
I wanted to try out different facial hair trends but didn't have enough facial hair to do so.
How was surgery day?
It was really good. The staff made me feel really comfortable and I had a really positive experience.